Description
Transform any space with high impact visuals

View content from any angle

Vibrant images in any light
Always-on, space-saving solution with ultra-narrow bezels
Experience an immersive and dependable viewing experience, 24/7 with Samsung's VMB-U series. The display's slim depth and 500 nit brightness helps to ensure visible images and legible messages in a wide range of locations - from shopping malls to lobbies, meeting rooms, control rooms and more.
Impactful Visuals
Ultra-narrow bezels
With an ultra-narrow bezel measuring just 3.5mm, the UNB Video Wall delivers an impactful visual experience. Combined with a slender design and 69.9mm cabinet depth, you can create an immersive, captivating and dependable viewing experience.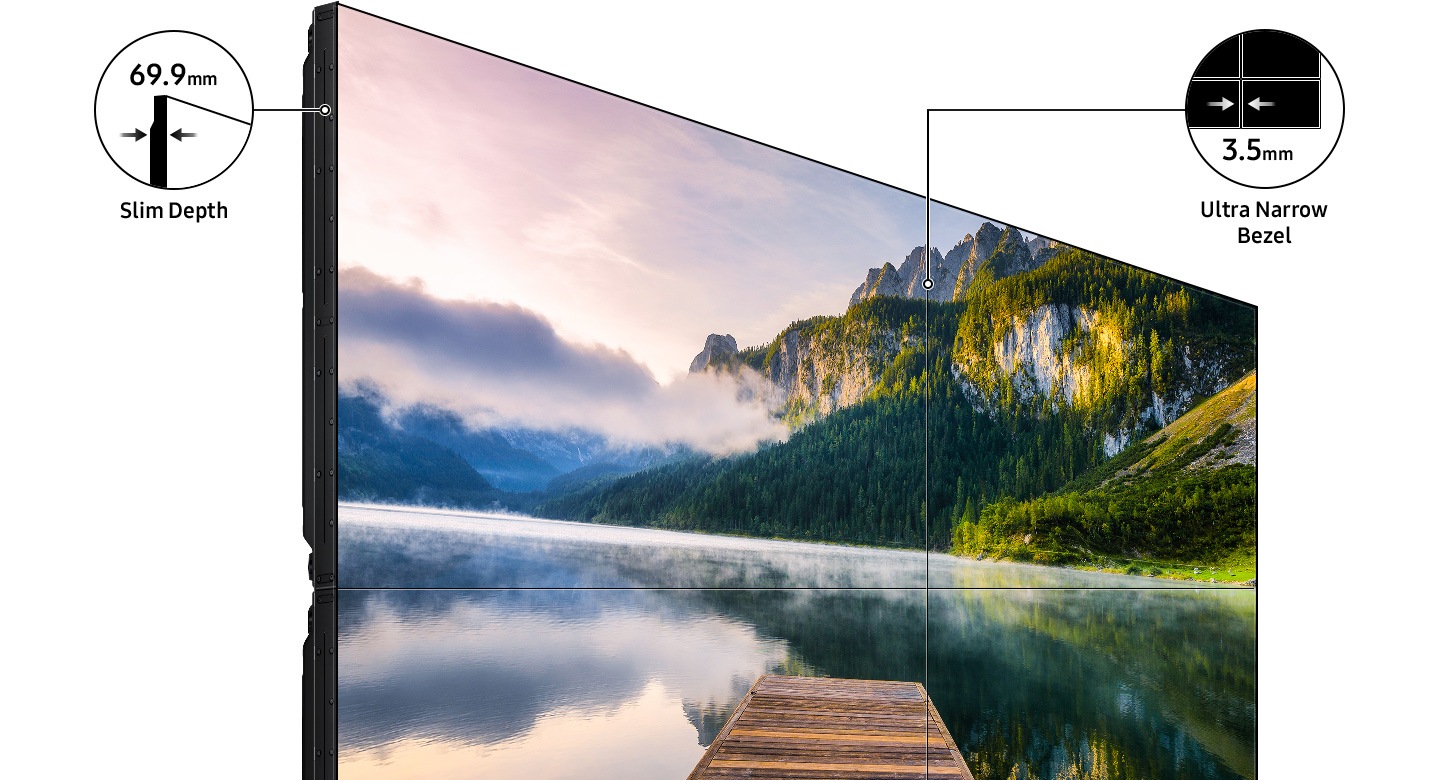 View content from a variety of angels
Wide viewing angles
The display's wide viewing angles mean content is visible to viewers, even when not standing directly in front of the display. This helps to deliver clear information to audiences, in a range of layouts and locations.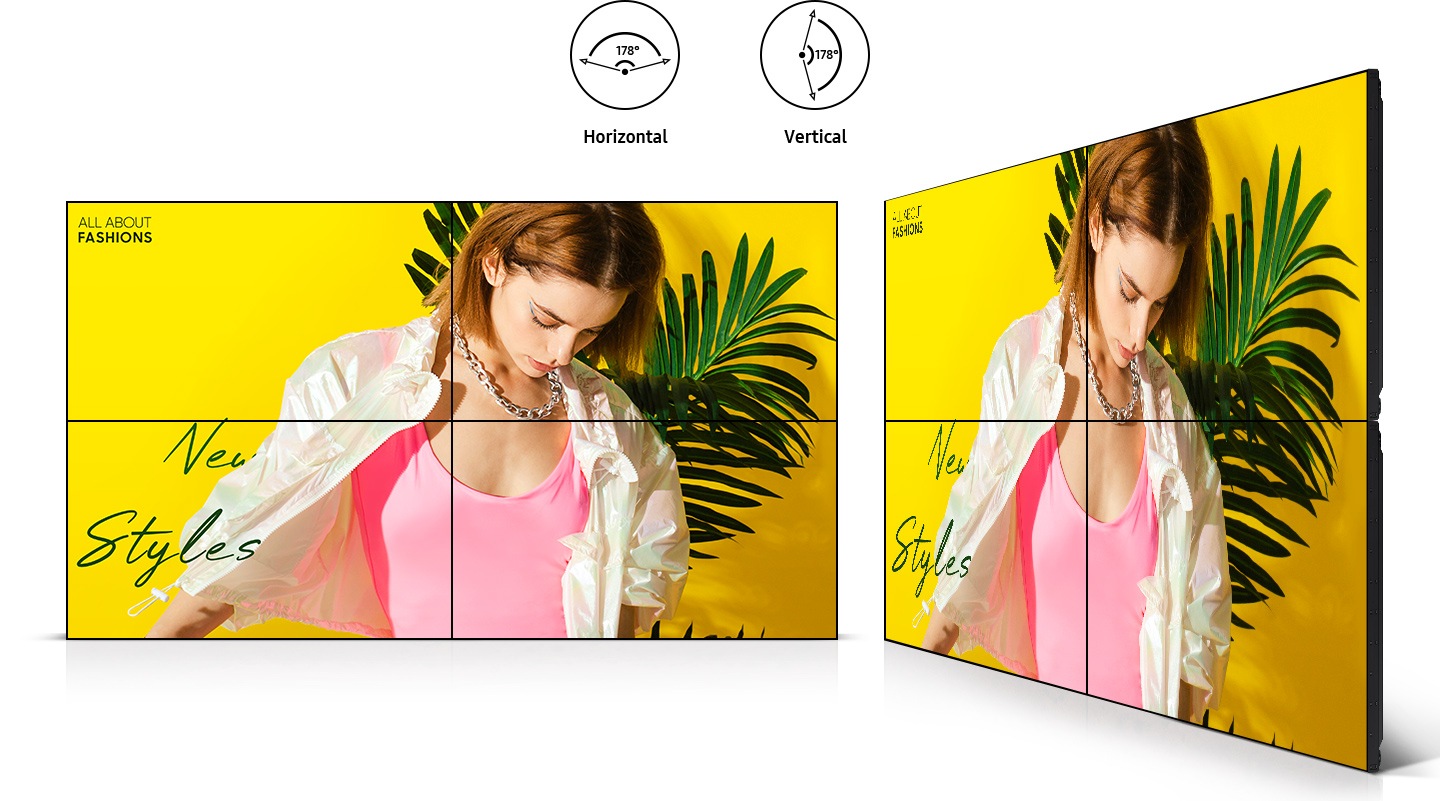 Vibrant images
Non-glare panels
Non-glare panels are designed to improve visibility by minimising glare - helping to deliver clear messaging. Combined with a high contrast ratio and 24/7 operation, the display's non-glare panels help to provide good visibility in a variety of light conditions.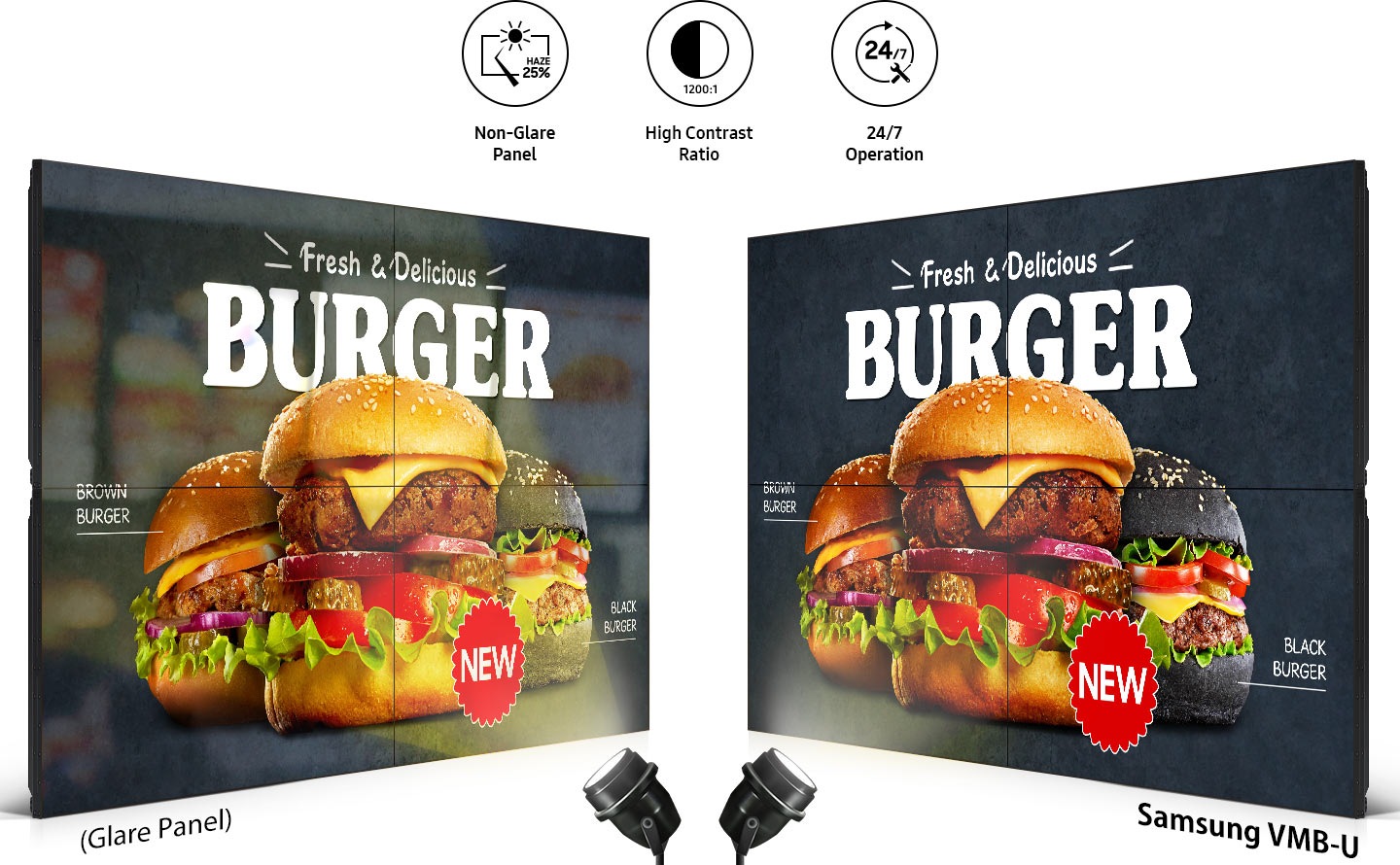 Image for illustrative purposes only
Image enhancement
Picture enhancer mode
Samsung's powerful picture enhancement technology is designed to deliver vibrant and clear content. Picture Enhancer mode improves colour saturation and contrast by adjusting the gamma curve. Using Black Equaliser mode, dark images are lightened, illuminating details – helping to make information easier to see.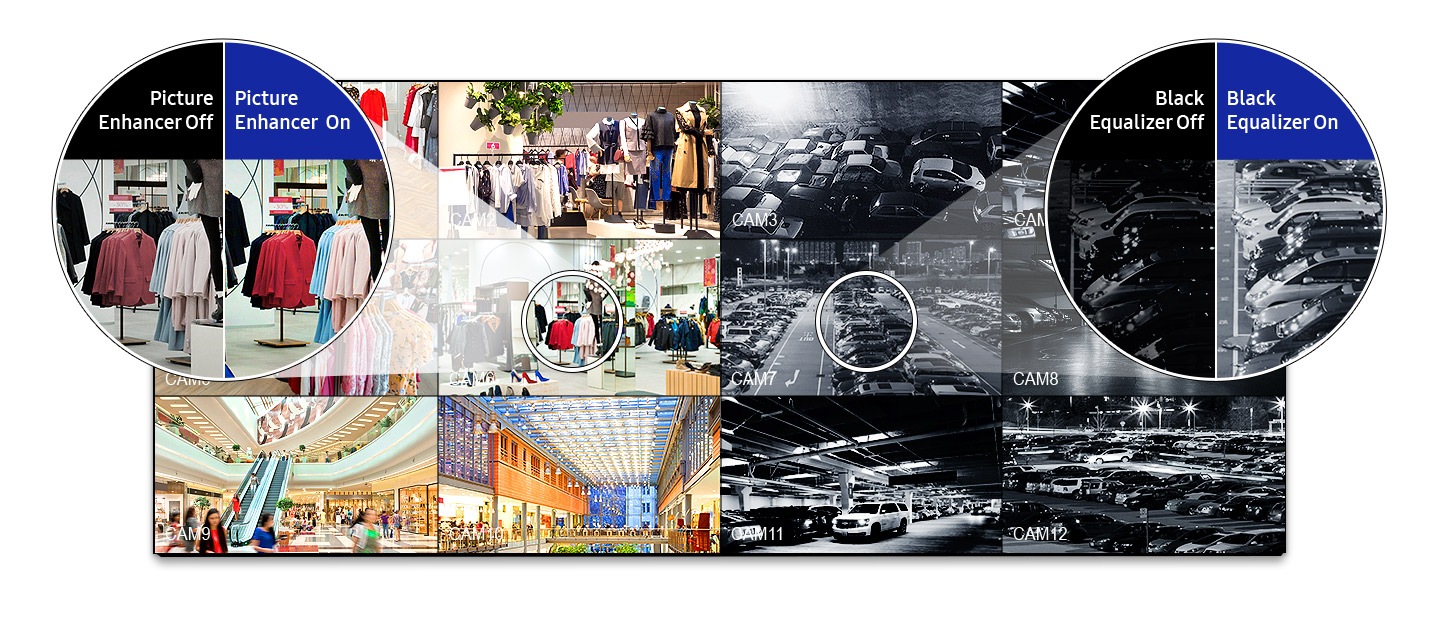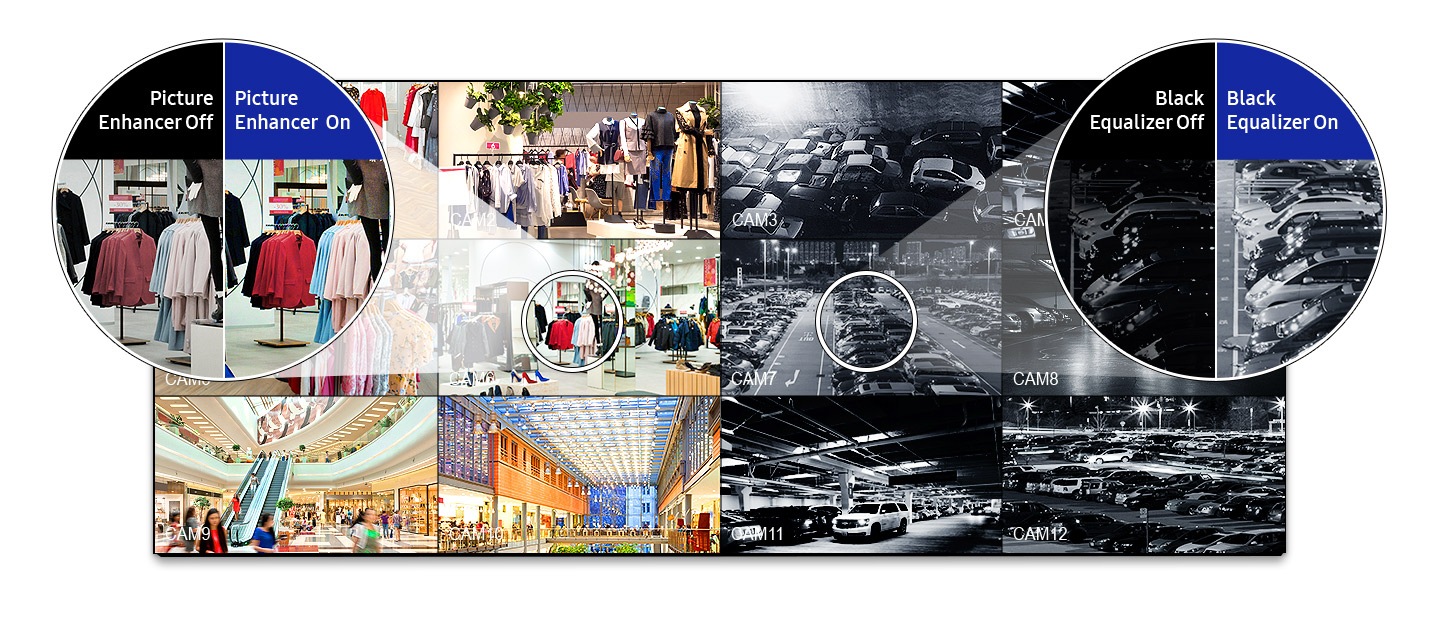 Convenient mobile calibration
Colour Expert Pro Mobile solution
Multi-step factory tuning provides uniform brightness and colour. Users can also fine-tune advanced settings with free powerful Colour Expert Pro software. For quick and simple calibration, Colour Expert Pro Mobile enables white balance adjustments for displays up to 5x5 using a mobile camera.
Mobile is required. Compatible with Samsung Galaxy S8, Samsung Galaxy Note 8, Samsung Galaxy S9 and later models.
Display UHD content
Daisy Chain and Optional Signage Player Box
Samsung video walls provide an impressive 4K UHD viewing experience with minimal effort. With daisy chain design utilising DisplayPort 1.2 and HDMI ports, when four compatible units are combined, the display can project UHD content across multiple screens. Display up to 5 x 5 — without requiring an external graphic card or UHD splitters. Samsung's UHD Signage Player Box streamlines functionality by combining the media player and content management software.
Four compatible screens (sold individually) are required to be connected to create UHD display.
The Signage Player Box is sold separately.
Durable and user-friendly design
IP5X Verified
IP5x certified, the VMB-U series is dust-resistant and able to withstand a range of environmental conditions without needing to prepare additional enclosure in dusty places. An embedded, centrally located infrared receiver (IR) allows for flexible user control to the display.