Description
MSI Creator Z16HXStudio B13VGTO-009AU 16" QHD 120Hz Touch Raptor Lake i7-13700HX DDR5 16GB*2 2TB NVMe PCIe Gen4x4 SSD Windows11 Pro RTX4070, GDDR6 8GB 
DESCRIPTION
MSI Creator Series Notebook 16" QHD Intel Raptor Lake i7-13700HX DDR5 16GB*2 2TB SSD Windows11 Pro Nvidia RTX 4070, GDDR6 8GB Finger Touch panel

Features:

Up to latest 13th Gen. Intel® Core™ i7 processor
Windows 11 Pro
(MSI recommends Windows 11 Pro for business.)
NVIDIA® GeForce RTX™ 4070 Laptop GPU 8GB GDDR6(B13VGTO)
NVIDIA® GeForce RTX™ 4060 Laptop GPU 8GB GDDR6(B13VFTO)
NVIDIA® GeForce RTX™ 4050 Laptop GPU 6GB GDDR6(B13VETO)
NVIDIA® GeForce RTX™ Studio Laptop
Ultra-light 2.35kg, Ultra-slim 18.4mm
16" QHD+ (2560x1600), 16:10, Touchscreen, 120Hz Refresh Rate, 100% DCI-P3(Typical), IPS-Level panel (Optional)

Technical Specification

Panel Size 16"

Resolution 16" QHD+ (2560*1600), 120Hz DCI-P3 100% typical, Finger Touch panel

Processor Raptor Lake i7-13700HX

Memory DDR5 16GB*2

Storage 2TB NVMe PCIe Gen4x4 SSD

Operating System Windows11 Pro

Graphic RTX 4070, GDDR6 8GB

wlan Intel® Wi-Fi 6E AX211

Battery 4 cell, 90Whr

Keyboard type Per-Key RGB keyboard by SteelSeries

2 Year Warranty Term for Gaming & Content Creation (EU-WE)

Colour Lunar Gray
Specifications:
Key Features:
MSI Creator Series Notebook 16" QHD Intel Raptor Lake i7-13700HX DDR5 16GB*2 2TB SSD Windows11 Pro Nvidia RTX 4070, GDDR6 8GB Finger Touch panel
Multi-Touch Touchscreen Display
Interact more naturally with your computer with a multi-touch touchscreen display. Use two fingers to perform gestures such a zoom in our out, scrolling or interacting with the application on the screen.

Intel® Core™ Series CPU
Make no compromises when it comes to performance with an Intel® Core™ series CPU. A significant step-up from Intel® Celeron™ and Pentium™ CPUs, an Intel® Core™ Series CPU is an excellent choice for daily personal or office use for anything from the simplest to most demanding computing tasks, etc.
Intel® Core™ i7 CPU
Enjoy the next level of processing power with an Intel® Core™ i7 CPU. Get top-notch performance in anything from heavy personal and office use to content creation and high-end gaming.
Hyper-threading Support
Make the most of server multi-tasking with 2 virtual CPU cores for every physical core for a high level of parallelism and productivity. Remember to ensure your server is appropriately licensed as some software is licensed based on the number of virtual rather than physical CPU cores.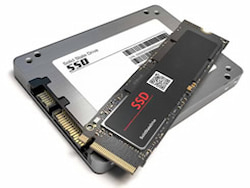 High-Performance SSD Storage
Get the best performance and reliability with SSD storage. SSD storage enables considerably faster startup as well as faster application opening times and faster file storage and retrieval, resulting in a much better overall user experience.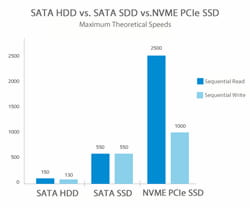 Enjoy up to 5-10 times faster read/write performance with substantially lower risk of drive failure over conventional HDD storage.
NVidia Dedicated Graphics
Experience higher performance doing graphics heavy tasks with built-in NVidia Dedicated Graphics.